Global Outreach - Global Citizen: A Fearful Hope
Priv-Doz Dr. habil. Sigrid Rieuwerts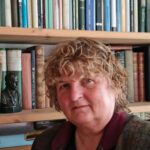 Project Leader (JGU)
scotland@uni-mainz.de
Priv-Doz. Dr Sigrid Rieuwerts is the Commissioner for Scotland at JGU Mainz and teaches in the English Department. She was educated at the universities of Giessen, Lancaster and Mainz and was awarded fellowships at the universities of Riga, York, Aberdeen and Edinburgh. Her teaching and research interests are in Scottish literature and culture, especially ballads.

Tessa Deiss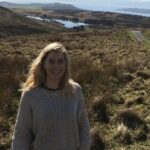 Mainz Hub University of Glasgow
Tessa.Deiss@glasgow.ac.uk
Leonie Jungen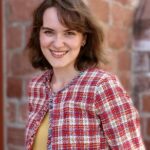 Project Assistant (JGU)
ljungen@students.uni-mainz.de
Leonie Jungen studied Communication Sciences and English Literature and Culture at the JGU and the University of Edinburgh. In 2017, she published a dystopian novel on humanity's engagement with climate change and the resulting moral challenges. Her project aims to unite science and art in a creative attempt to spread more awareness on the disastrous effects of climate change.
Dr Wolfgang Funk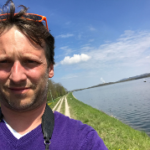 Project Assistant (JGU)
wfunk@uni-mainz.de
Dr. Wolfgang Funk is currently Assistant Professor (Wissenschaftlicher Mitarbeiter) at Johannes Gutenberg-Universität Mainz. He studied English, German and History at Universität Regensburg and has taught at Regensburg, Hanover and Leipzig. He is currently working on a post-doc project on late Victorian women poets and their use of evolutionary imagery. His other current research interests include the New Formalism, the representation of artificial intelligence, questions of authenticity in contemporary fiction as well as fictional representations of Brexit.
Selina Svenja Fenske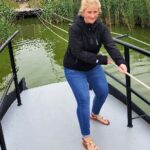 Student Coordinator
sfenske@students.uni-mainz.de