Global Outreach - Global Citizen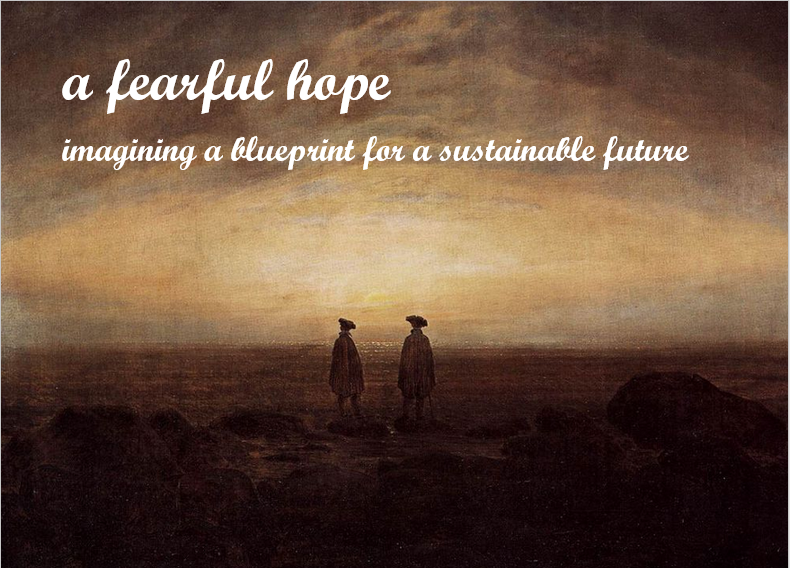 April 2022: Exhibitions in Glasgow and Edinburgh



Download the Poster for the event at the Goethe-Institut in Glasgow on Wednesday, 20 April 2022.
Download the Poster for the event at the Lothian Chambers in Edinburgh on Friday, 22 April 2022.
i
Imagining a Blueprint for a Sustainable Future
The UN has set goals for sustainable development, that address global challenges that our world faces today. Any change in climate change is likely to put additional stress on an already fragile equilibrium.
A Fearful Hope: Imagining a blueprint for a sustainable future is a virtual exchange project led by academics and industry experts from JGU Mainz and the University of Glasgow. This collaborative, intercultural and interdisciplinary project will ask you to form groups and investigate the last world-wide major climate change incident - the 1815 volcanic eruption of Mount Tambora in Indonesia. In your groups, you will explore the impact of the Tambora eruption on nature and people with a view to imagine how we would respond today. As part of this response, you will choose your area of interest and evaluate how societies, faith communities, governments and the scientific community responded to these incidents whilst exploring the narrative used to explain/manage the incident in the context of how we would respond today.
You will be required to work within multi-cultural, multi-disciplinary groups to develop a thorough understanding of varied topics such as:
Climate issues

Historical significance

Geographical challenges

Government responses

Business / Economy / technological response

Societal and cultural influences

Linguistics and the democratisation of scientific words

Imagery and Media

The potency of storytelling; Oral vs Written word
Teaching starts: June 2020 (online)
Time commitment: 4 hours per week for 8 weeks
Project exhibition: November 2021, Glasgow
Credentials: Global Citizen Award (awarded by JGU Mainz GET across borders programme and added to your HEAR statement)
Why this course
In this virtual exchange course, you will learn how intercultural competencies such as tolerance, empathy, effective communication, and collaboration can strengthen your understanding and prepare you for being a global citizen.
The collaboration between JGU Mainz and University of Glasgow ensures that the course and its activities create an opportunity for you to work within multicultural and multidisciplinary groups. The group work will allow you to demonstrate effective intercultural competencies and encourage you to develop intercultural relationships and networks, as well as reflect on your own culture and cultural identity. It will offer you foundational experience and lifelong learning tools that enable you to respond to intercultural and emotionally challenging situations and cooperate with people across borders, whether physically or online.
The project work will present opportunities to develop workplace behaviours such as effective communication, teamwork, presentation skills and articulate and communicate complex facts in a simple relatable way.
By the end of this course, you will be able to:
Identify, understand, and demonstrate effective workplace behaviours, such as effective communication, teamwork, and presentation skills

demonstrate complex decision-making skills involving multiple stakeholders

articulate and communicate complex facts and concepts in a simple relatable way

gain an understanding of how to make better decisions and initiate complex change by utilising their team's diversity and resources

develop intercultural competencies by collaborating with a wide range of people

develop interdisciplinary competencies by collaborating with students from different disciplines

develop a sense of global citizenship and contribute to their community or organisation

reflect on their own culture and develop strategies to confidently work with other cultures/generations/ backgrounds and beliefs/professional sectors

understand the value of diversity to innovate and build resilience in the workplace.
Course Structure
The course combines self-reflection and active learning using materials delivered via presentations, videos, academic articles, case studies and a range of practical activities. Participants will interact with each other in small groups and with the course tutors, industry experts and guest speakers on a weekly basis, via online discussion forums and live online sessions. Activities addressing knowledge, awareness, attitudes, and skills will be allocated across 8 weeks.
Assessment
The course includes regular assessments throughout, in the form of short reflective and reflexive exercises to assess your skill development and intercultural awareness.
It will also include one final group assignment which is submitted one week after the end of the course and exhibited in Glasgow in November as part of COP26 (permission to travel dependent). Each group must choose one of the 12 projects outlined with a focus on the scientific and historical evidence of the Tamora volcanic eruption. The presentation will be an interactive and engaging communication piece that explore the narratives used to explain or manage this incident with the purpose of informing or creating behavioural or cognitive change.
Career prospects
This course will give you the opportunity to develop and demonstrate transferable skills and competencies that are considered desirable by most employers. This project will provide numerous occasions where you can:
work with people across different cultures and disciplines, building trust and demonstrating respect for different cultures

work independently demonstrating your ability to organise and manage your own work

research and think creatively, demonstrating your ability to critically analyse data and find solutions

develop effective communication skills, and demonstrate you can work with others
Employers continue to emphasise the need for graduates to have transferable skills, and the ability to demonstrate these skills through project work can improve your employability.
Entry requirements
Current enrolment in a Johannes Gutenberg-Universität Mainz Undergraduate or Postgraduate degree will satisfy entry.
Technical requirements
Access to Moodle

Access to Microsoft Teams

Access to Zoom Meetings
University of Glasgow students will be registered as JGU Mainz students for the duration of the project and will access project content via JGU Mainz Moodle.
How to apply
Please complete the application form before 20 May 2021, 12:00 (noon). The application will be organised by the University of Glasgow.

You may expect to hear about the outcome of your application by 27 May 2021.